Cafexport / Hacienda La Tentación – Cocoa – Colombia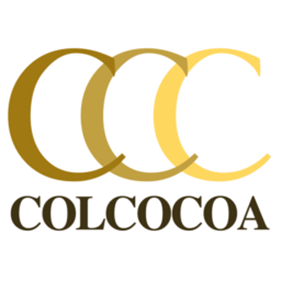 The CFC supports Colombian company Cafexport and its subsidiary, Hacienda la Tentación, in their endeavors to expand their production of high-quality coffee and cocoa. Cafexport's cocoa trading business was established in 2012 under the brand name Colcocoa to supply fully traceable and UTZ-certified cocoa beans to a major corporate cocoa buyer. In 2015, Hacienda la Tentación was established to acquire a 350-hectare former cattle ranch. Half of this was converted into an agroforestry cocoa plantation, now approaching peak yields. The other half is being reforested using funds from the sale of carbon offsets generated in the reforestation process.
The CFC loan will help Cafexport expand its own cocoa trading activities and the cocoa production of Hacienda la Tentación. As a result, the project is expected to provide off-take opportunities to more smallholders who will receive premia for quality and loyalty, therefore significantly boosting smallholder income in some of the poorest regions in Colombia. It will also specifically target female job creation in a country ranked in the lowest half of UNDP's Gender Inequality Index. Finally, the agroforestry agricultural methods and the reforestation efforts enable Cafexport to preserve and increase biodiversity in Colombia – a country renowned for its diverse flora and wildlife.
Current status
The project has been approved by the CFC's Executive Board. A loan agreement was signed in 2021.
Project overview CFC-2020-16-0021
Project type:

Regular project

Organization:

Cafexport Colombia S.A.R.L; Hacienda La Tentacion SAS

Commodity:
Cocoa
CFC Financing:
EUR 1,384,630
Country:
Colombia
Co-financiers:

Colcocoa: USD 1,134,000

Form of finance:
Loan
Target Impact indicators:

Number of additional beneficiaries (smallholders): 1,520
Additional beneficiary income generated: USD 1,905 p.a.
Additional hectares managed indirectlt: 6,240 ha
Jobs created: From 66 permanent jobs to 85 jobs over 5 years; 40% female.
Average income per job: USD 5,940 p.a.