Making commodities works for everyone
The Common Fund's mandate is to enhance the socioeconomic development of commodity producers and contribute to the development of society as a whole. In line with its market-oriented approach, the Fund concentrates on commodity development projects financed from its resources.
These resources consist of voluntary contributions, capital subscriptions by Member Countries transferred to the Second Account and interest earned. In partnership with other development institutions, the private sector and civil society, the Fund endeavours to achieve overall efficiency in and impact on commodity development.
In the least developed countries people heavily depent on commodities for their livelihood. Thus, commodities form the backbone of economies and they account for the bulk of the export earnings of countries.
CFC is proud to play a catalytic role in promoting and supporting poverty alleviation through commodity- focused development.
Upcoming Event
The Hague, 7-8 December 2017                               All events
Funding innovation,
making a difference
The Common Fund for Commodities provides financing to organisations and enterprises engaged in commodity value chains in its member countries.
Through a range of financial instruments, the CFC seeks to support business activities in the field of commodity development, including agriculture, minerals and metals in Developing Countries. The intervention should, besides giving a sound financial return, also provide for a measurable social and environmental return.
The Call for Proposals is now closed.
You can still access all the information relating to the submission process below, but we are no longer able to accept proposals.
The call for proposals and submission guidelines:
Read more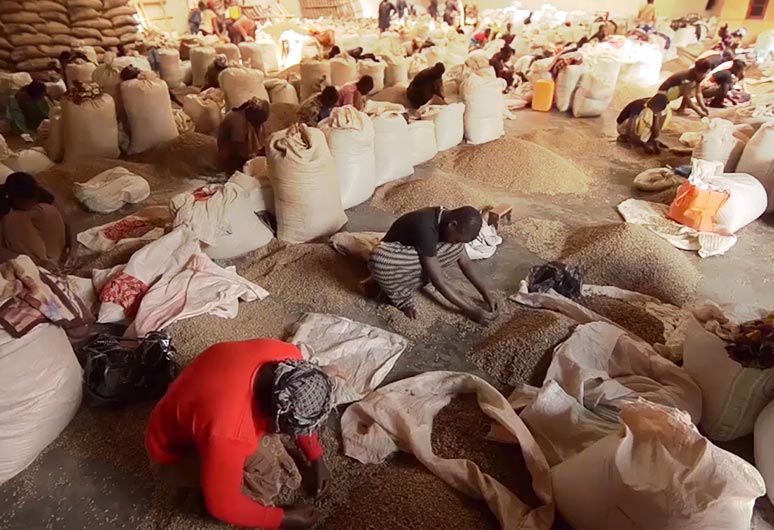 CFC is recruiting for the post of Junior Implementation Manager The CFC invites applications for the position of Junior Implementation Manager. The Junior Implementation Manager will be based at
On October 24th the Chief Operation Officer (COO) of the CFC participated in the Agrique Africa Investment Summit held in Frankfurt. He was part of a panel under the